Today's inane images of the day: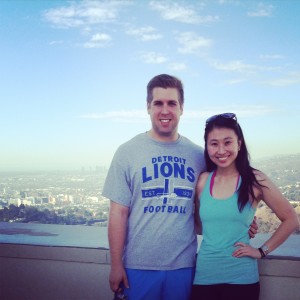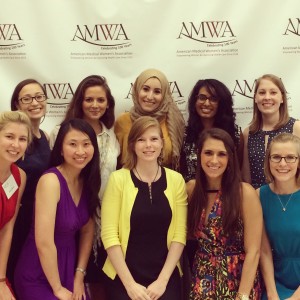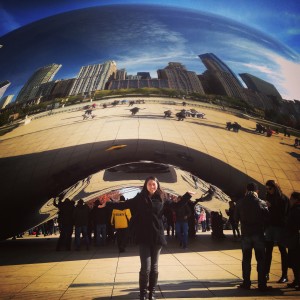 Why haven't I been posting during the most exciting year of medical school? Don't I have loads of time to reflect and update? What's been going on?! Well, I could come up with excuses about how I've been out of the state on away rotations, flying around the country to interview for residency and trying to keep up with my AMWA responsibilities… but I'll spare you of those and instead just provide an update.
The Blog
I've finally decided to join the ranks of serious bloggers and migrated my blog from the Blogger platform to WordPress. Visitors to my blog will notice that the URL [now, blog.amandaxi.com] and design is different. I always appreciate comments [sugarcoat them a bit, please?] on changes to the blog [especially if you're finding that the new design is hard to navigate or that you're really mad at me for ditching Blogger]. If you're a subscriber, you shouldn't notice any changes [but if you do, shoot me an email or leave a comment].
After making the AMWA Crowdfuding Campaign video, I realized just how straightforward recording video and making simple edits are. This then inspired me to consider posting video updates [maybe] in the future. We'll see how much time the next couple months offers.
Away Rotations
After completing my month at the University of Michigan, I flew out to Palo Alto to live in paradise for a month. Then hopped down south to Los Angeles to battle traffic for a month [and see more of Mike]. I highly recommend both experiences for anyone who is interested in checking out the West coast. I returned to the state of Michigan in November.
I highly recommend away rotations to everyone. I've been advised a million different ways, but in the end, went with what I thought was best and am happy about it. It's important to gain experience in different types of institutions/hospitals/systems/cities, etc. I would advise that if you know your clinical evaluations are subpar or do not perform well in new environments, that perhaps doing an away rotation at your dream institution may not be the best approach… but that doesn't mean don't do any at all. You never know who you will meet or who will go out on a limb and recommend you.
ERAS and Interviews
ERAS was down on September 15th [first day of submission] – something I expected when I received a text from a colleague about pages taking 5-10 minutes to load on September 14th. I made a valiant effort to submit [I tried first thing in the AM, during my lunch break and again later in the afternoon] but it didn't go through and at that point, ERAS decided to take the site offline. So, I submitted on September 16th. No big deal.
I over-applied to programs because I wanted to be in the situation of having too many interviews rather than too few. By mid-October, I was pretty satisfied with the ones I had and could be more selective about what I scheduled. Unfortunately, trying to group my interviews geographically didn't work too well for me – I ended up visiting a couple of cities twice.
For those of you that will be applying in 2016 that have an iPhone, make sure to download a browser compatible with ERAS so you can check your messages [iOS Safari and Chrome did not work]. Originally I downloaded FoxBrowser, but sometime in the last month or two that stopped being compatible. So now I have Apollo… and it still works.
2015
This year is an exciting one because in 3 months I will know where I am going for residency and in 6 months I will be able to tack on the letters M.D. next to my name [plus, I will have a title other than Ms!]. I may be moving to a new city; or I may be staying here. There are a lot of things that are currently up in the air for 2015… while this would normally scare me [this med student = Type A], this time around, I am focusing on how exciting it all is.
That's it for now. How have you been?!
P.S. For those of you looking for a quick read and love The Mindy Project – I just bought Mindy Kaling's book, Is Everyone Hanging Out Without Me? (And Other Concerns)
 [yes, this is an Amazon Affiliate link – please share the love so I can afford my last few interviews of the month!] and love it! The book is conversational and lighthearted – I kind of feel like I'm chatting with a friend as I read it. Something to check out if you want easy reading for 2-3 hours. I personally downloaded it in anticipation of a 3 hour flight I have tomorrow.