Today's inane image of the day: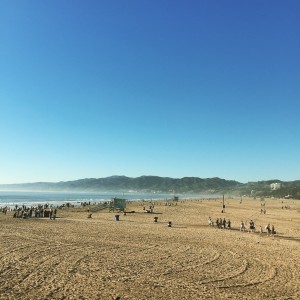 Time has decided to take on a mind of it's own and fly faster than I could ever imagine. Earlier this month I complained to anyone who would listen about having to wait almost 2 months to finally open an envelope containing the fate of my life for the next 4 years. But today, I'm not so sure I want March 20th to come any sooner.
For those of you just tuning in, senior medical students across the country need to submit a certified NRMP [National Resident Matching Program] ROL [Rank Order List] by February 25th, 2015. On that date, no more last minute change of hearts will be accepted. Our lists get processed by some magical computer that runs through the infamous algorithm [one of my classmates shared this article explaining the process] to assign each of us a "match." Lately, I've been referring to it like speed dating – I've ran around the country meeting and interviewing prospective suiters and now I've ranked them in the order of how much I enjoyed their company.
I believe in the Match process and recognize that at the end of the day, it favors the student. But that doesn't erase the anxiety and fear around the final outcome. It also doesn't assuage my somewhat ridiculous fear that I will be left unmatched. I've been telling people lately that I kind of wish I could just keep reliving my Fall semester because that was truly when I felt on top of the world. For a period of time in October, I received an interview invitation every single day; nothing compares to the feeling of being wanted.
In the meantime, I'm just trying to stay busy with AMWA [if you're a member, don't forget to Donate just $5-10 & Vote for your future leadership], my Journal of Ethics work and writing a manuscript.