Today's inane image of the day: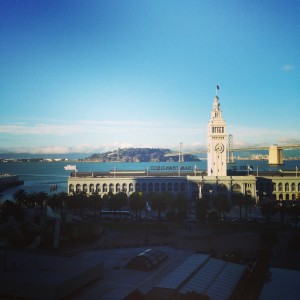 After I found out my clerkship order for third year, I knew that I would be taking the USMLE Step 2 CK and CS before the start of 4th year. I scored above average on Step 1, but I knew that if I wanted a shot at top-tier residency programs, I needed to improve on Step 2 [I think it all worked out in the end].
My clerkship order was a perfect setup to prepare for the exam – my second to last clinical clerkship was Internal Medicine [the best review for Step 2 CK since I'd estimate that 80% of the exam is medicine-related] and my last clinical clerkship was Psychiatry [which offered a bit more time in the evenings and on the weekends to study]. My track also had 2 weeks at the end of the year dedicated to Capstone [i.e. research], which we could use as we wished. All in all, my schedule appeared to align nicely with taking Step 2 CK before July 1st [the start of M4 year].
By halfway through my second semester of M3, it was clear that something had clicked. Studying for shelf exams became routine and I was doing well on the exams [i.e. honors, which is >80%ile at OUWB]. After also honoring my Internal Medicine shelf exam, I felt confident that I wouldn't need more than ~2 weeks to study for Step 2 CK. With that, I scheduled CK for June 23, 2014 and CS for June 25, 2014 [CS is a story for another time…].
The best advice I can give on preparing for Step 2 CK is to do well on your third year shelf exams. This is pretty much the same advice everyone gives on studying for Step 1 [i.e. do well on your prelinical coursework], but the caveat is that with Step 2, you need to build your clinical acumen [i.e. what is the next best step]. For some, this comes easier than others, which is why it is important to really understand why. Gone are the days of 1st order questions [e.g. What is the mechanism of X drug?]… get ready to apply all of that knowledge you built up over 3 years of medical school!
I'm a bit advocate for taking Step 2 CK early for the following reasons:
It gets harder to study as 4th year progresses – I promise you.
Unless you'll be doing a series of Medicine rotations, all of that knowledge you built up during 3rd year will fall out of your head at an exponential rate. And because of what I said in 1., it becomes a losing battle.
Most people do better on Step 2 CK [numerically, at least – remember that the average for Step 2 CK is exorbitantly high… it was 238 my year]. Even if you don't, at least residency programs have piece of mind that you won't fail the exam.
Some specialties and residency programs like to see a Step 2 score before they will send you an interview [I know of at least one of my colleagues that received a number of additional interviews when their Step 2 score was released to programs later in the season].
You probably don't have to buy a new subscription of UWorld because if you take it early enough, you can just reset your 1-year subscription from 3rd year [woot for saving money!].
However, I understand that there are exceptional individuals out there that have super-stellar Step 1 scores and do not want to tarnish this. For those individuals, yes, I agree that it makes sense for you to take it in September or later to ensure that you have a choice on whether or not to release your score. It's a win-win – if you do better than Step 1, you can release it and blow residency programs away; if you do not improve compared to Step 1, then you don't have to release the score.
Anyway, let's get down to the nitty-gritty.
First off, the resources I used [or attempted to, anyway]:
Now, for the Study Plan [links to a Google Document]:
The main gist of my study plan is UWorld. "Study" only implies I was reviewing UWorld questions that I got wrong or looking up a concept I didn't remember.
Every night, I plowed through a bunch of pages of Step 2 Secrets. I had more than enough time to finish the entire book in my ~2 weeks of study time.
You'll also notice that I had a lot of other stuff ["Gateway Exam," "Assembly Day," random, "Busy" periods] going on during this time. Yes – this does mean that I wasn't as serious about Step 2 dedicated time as I was with Step 1 dedicated time.
I did a "simulated" full-length exam [i.e. took two practice NBMEs in one sitting]. Definitely do this. It's hard to sit on your butt for 9 hours to take an exam and still function. It's good to practice test taking endurance.
I did the practice test at the Prometric test center. I go both ways on this one – I actually took Step 2 CK at a different testing site than Step 1, so I wanted to get comfortable with the layout, the bathroom and how to get there. This is why it made sense to me that I would shell out some money to take a practice test there. If you're comfortable with your testing site, this time could be better used doing UWorld questions.
What is not shown in this study plan is that I reviewed areas that I knew I was weak in [because I did those clerkships in the first semester] during my Psychiatry rotation by going through MTB and finishing up any questions I didn't get to during prior clerkships [this way, when I reset my qbank, I actually had zero unused questions and had seen every single one of them at least once].
Some of my colleagues took a month off to study, while others did something similar to what I did. Some of my colleagues prepared by doing a Medicine Sub-Internship prior to taking Step 2 [they seemed to recommend that as beneficial]. In general, you have to do what's best for your individual situation.
Current fourth years – did I miss anything? What questions do you lovely readers have for me?